IMMEDIATE CALL TO ACTION!
Please call and email members of the House Article II Subcommittee, March 14! Have everyone you know call them. Tell members of the House Appropriations Committee on Article II (two) that they must pass the Interest List Elimination Plan and Interest List Reporting riders by Representative Donna Howard. They are meeting to consider riders tomorrow morning at 8AM! Tell them how much the interest list impacts people with intellectual and developmental disabilities (IDD) NOW!
​
HOUSTON AREA FOLKS TO HIT ON ARTICLE II:
CHAIR JETTON
REP. WU
REP. GATES
​
Please Support the Interest List Elimination Plan Rider by Howard
This rider would require the Texas Health and Human Services Commission (HHSC) to develop a plan to eliminate the interest lists for HCS, CLASS, DBMD, TxHmL MDCP, and STAR+PLUS HCBS by 2024. WE NEED A PLAN!!!!!
Over the last decade, Texas has made significant investments in road, water, and energy infrastructure. But as more than one thousand people move to Texas every single day, a strategy to expand and improve the state's care infrastructure is crucial.

Strong families are the foundation of a healthy society. Care infrastructure includes the policies, resources, and services necessary to help Texas families meet their caregiving needs.

As Texas is blessed with a historic surplus, there is no better time to consider investments to benefit the growing economy and families through care infrastructure.

We need a plan to eliminate the interest lists to support better care infrastructure and pro-family policies.

​
Please Support the Interest List Reporting Rider by Howard
This rider would require HHSC to post enhanced monthly information about interest lists for HCS, CLASS, DBMD, TxHmL, MDCP, and STAR+PLUS HCBS. This enhancement will require the type of services persons may require, based on the services provided by the program in which the person is interested to be posted online.
Texas must work to ensure that people with intellectual and developmental disabilities receive long term services and supports in a timely, appropriate, and community-based manner.

To fully reach Texas' goals for building stronger families, Texas should acknowledge the out-of-pocket and opportunity costs associated with becoming a parent of a child with intellectual and developmental disabilities, and advance policies that support families.

Ensuring family caregivers have the resources they need to continue to support disabled people in the community is critical to containing the rising costs of health care.

Plank 152 of the platform of the Texas Republican Party called on the legislature "to invest in and fully fund home and community-based services (HCBS) as a pro-life policy, and to enact associated policy solutions to protect, preserve, and defend the sanctity and dignity of human life. We urge the Legislature to address any loopholes that fail to protect or provide appropriate home and community-based supports and access to care for children and people with disabilities. In addition, we ask that families be provided with information about life-affirming social and medical services available to them in Texas as alternatives to abortion and costly institutional care.

Reinforce the dignity of work by expecting and empowering people with disabilities receiving public benefits to participate in the labor force, both to contribute to society and to model the virtues of consistency, conscientiousness, and self-sufficiency. All Medicaid waivers offer services to support employment goals and skills.

​
There are over 156,000 Texans waiting on a waiver.
Serious surveillance gaps limit our understanding of service utilization rates, unmet needs, and health and other outcomes for adults with IDD.[1]
​
Number of People Being Served by Waiver
LBB Targeted Enrollment3 by 8/31/23
HCS TxHmL CLASS1 DBMD1
29,211 5,019 6,344 344
Number of People Waiting by Waiver
Interest List Counts as of January 2023
HCS TxHmL CLASS DBMD
113,340 102,413 80,096 1,486
The total of Current Interest List Counts in the above table is a duplicated count.
The unduplicated count across all six Interest Lists is: 156,345.
​
Discover How Many People Are Waiting on a Waiver Where You Live
Find maps produced by The Arc of Texas showing how many Texans on Medicaid waiver interest lists live within each State House, State Senate, and Congressional district as of July 2022. The Medicaid waivers being tracked are all CLASS, DBMD, HCS, MDCP, STAR+ PLUS, and TxHmL.
​
House Committee on Appropriations - S/C on Article II
Clerk: Briana Novian
Phone: (512) 463-1807
Appointment Date: 2/15/2023
Room: EXT E1.032
​
Jetton, Jacey (R)
District 26
E1.220
(512) 463-0710
​
Rose, Toni (D)
District 110
4N.5
(512) 463-0664
​
Gates, Gary (R)
District 28
E2.506
(512) 463-0657
​
Howard, Donna (D)
District 48
GW.11
(512) 463-0631
​
Orr, Angelia (F) (R)
District 13
E1.218
(512) 463-0600
​
Stucky, Lynn (R)
District 64
E2.822
(512) 463-0582
​
Wu, Gene (D)
District 137
GW.8
(512) 463-0492
CALL YOUR REPRESENTATIVE'S OFFICE TODAY!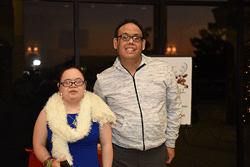 August 2019
We have moved!
New Office Location